Discover the Top 10 Residential Artificial Turf Ideas
Artificial turf has redefined residential landscaping, providing homeowners with a low-maintenance, verdant alternative. Whether you have a small urban backyard or a sprawling suburban lawn, there are endless possibilities for incorporating artificial grass into your landscape design.
In this article, we'll explore the top 10 residential artificial turf ideas to help you create a beautiful and functional outdoor haven.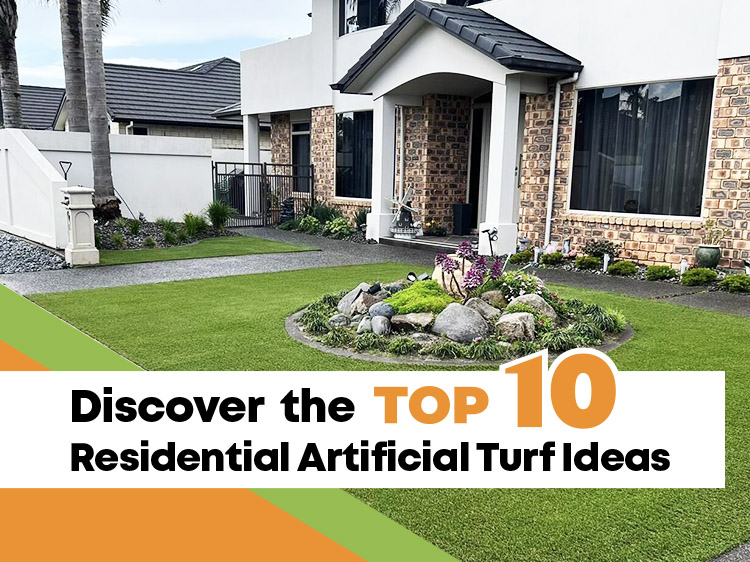 Front yard garden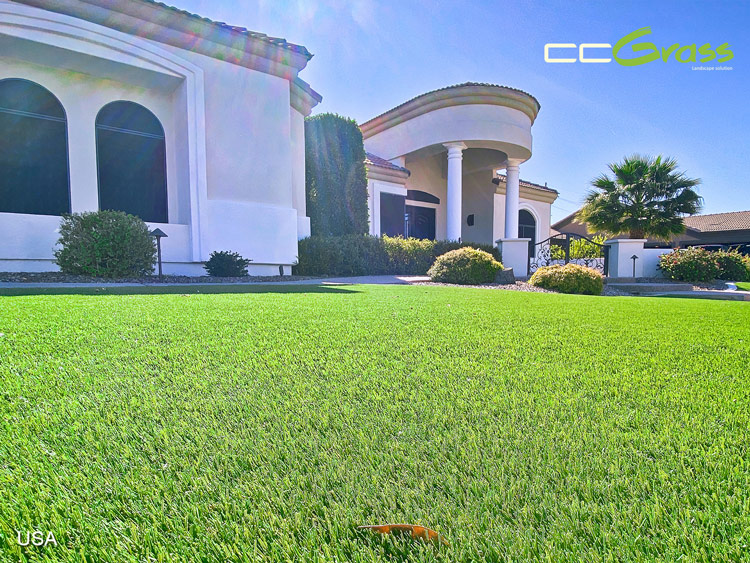 Transforming your front yard into a charming garden is a homeowner's dream. Yet, the maintenance can be a hassle. Residential artificial turf offers a low-maintenance, eco-friendly solution that enhances curb appeal and saves water. Imagine looking out of your front window and admiring a stunning garden year-round while also having the freedom to enjoy your weekends as you prefer.
Backyard Landscaping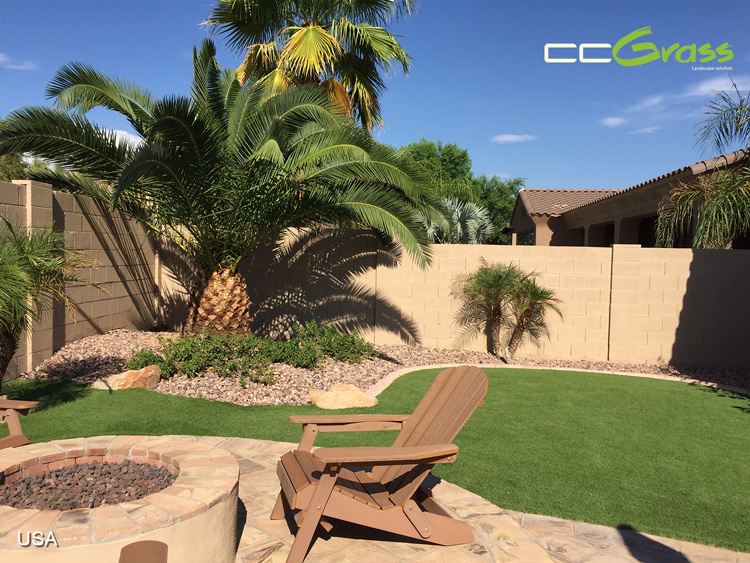 The synthetic grass provides a consistently green and vibrant backdrop, eliminating the need for constant maintenance. Incorporate features like flower beds, shrubs, decorative stones, and outdoor furniture to create a beautiful and hassle-free backyard landscape that's perfect for hosting gatherings, barbecues, or simply relaxing in your private retreat.
Pet-friendly delight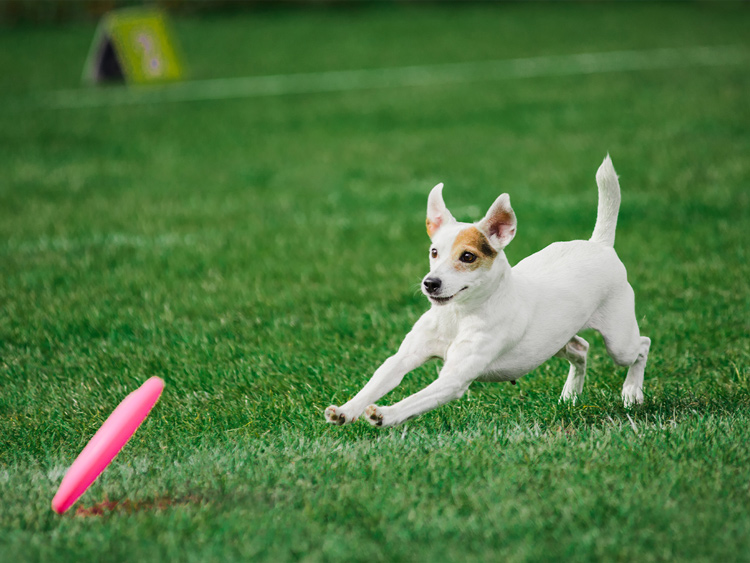 Artificial grass is a true pet-friendly oasis. Dogs, cats, and other furry friends adore the soft and natural feel of synthetic turf. Whether used in dog potty areas, dog runs, or the whole backyard, it offers a clean and enjoyable space for pets to frolic and play, free from muddy messes. Moreover, it's a safe choice, as it doesn't require harmful chemicals or fertilizers like real grass.
For more information on pet-related questions, such as pet waste cleanup, check out our '17 FAQs and Answers about Artificial Grass for Dogs'.
To assist you in selecting the best pet turf, we've compiled The Most Comprehensive Buyer's Guide on Artificial Grass for Dogs & Pets.
Backyard putting green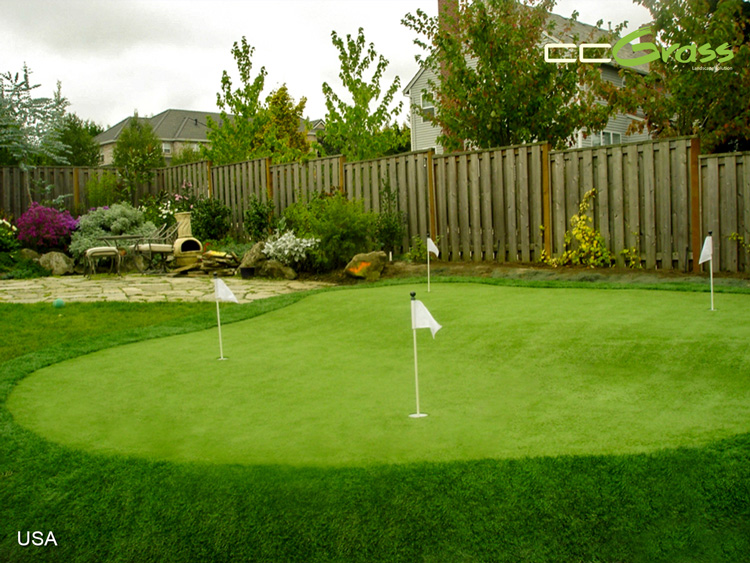 Create your own backyard putting green and take your golf game to the next level. Not only will it enhance your property's value, but it also offers the convenience of practicing from home. You can even host gatherings, inviting family and friends to enjoy friendly competitions on your very own putting green.
For a complete guide on building your backyard putting green, explore our article 'Create Your Own Backyard Golf Course with an Artificial Putting Green'.
Playful playgrounds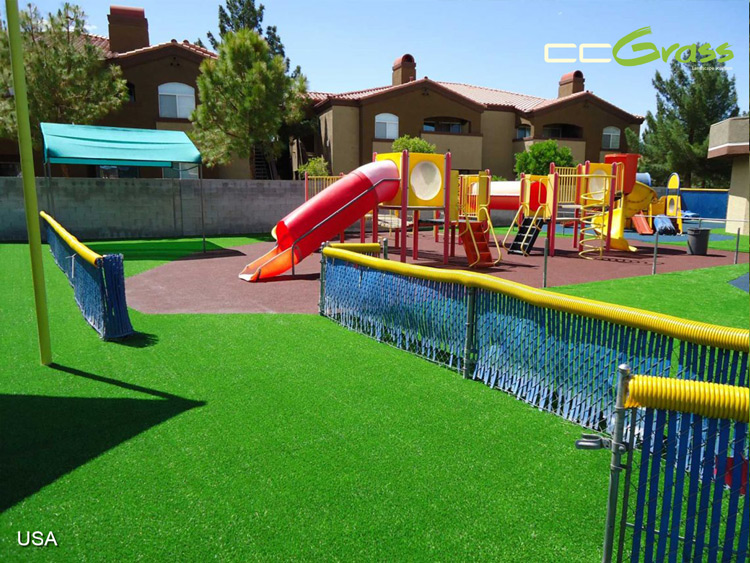 Residential artificial turf is a fantastic choice for children's playgrounds due to its soft and cushioned surface, reducing the risk of fall-related injuries. It also eliminates potential hazards from fertilizers, pesticides, and herbicides. Additionally, the absence of mud ensures kids stay clean during playtime.
To make the play area even more appealing, you can customize it with colorful turf options and add various play equipment for endless fun and creativity. Explore a wide range of options on our playground turf page.
Poolside paradise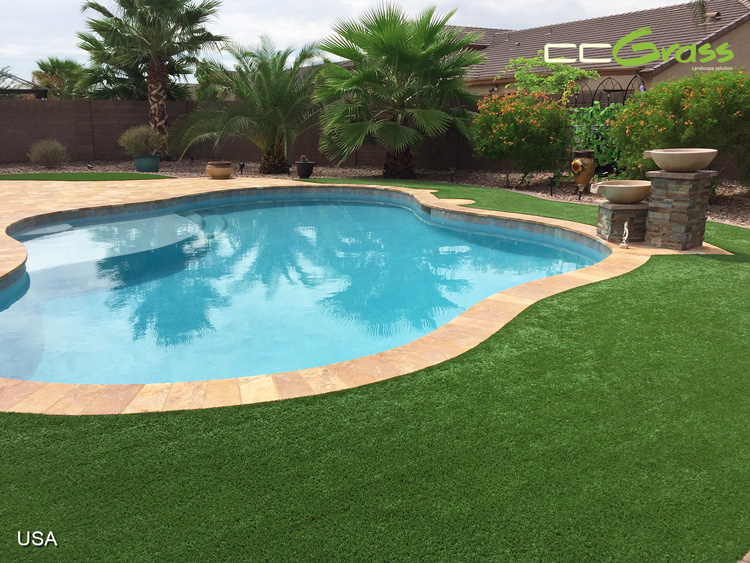 Many homeowners opt for residential artificial turf for their poolside landscapes. Its slip-resistant surface ensures safety, efficient drainage keeps it dry, and it remains comfortable underfoot even when wet. Plus, it adds a visually stunning touch, elevating your pool area into a luxurious, resort-like oasis.
To help you decide on the right artificial grass around pools, explore our comprehensive guide at https://www.artificialgrasslandscape.com/artificial-grass-around-pools/
Backyard sports court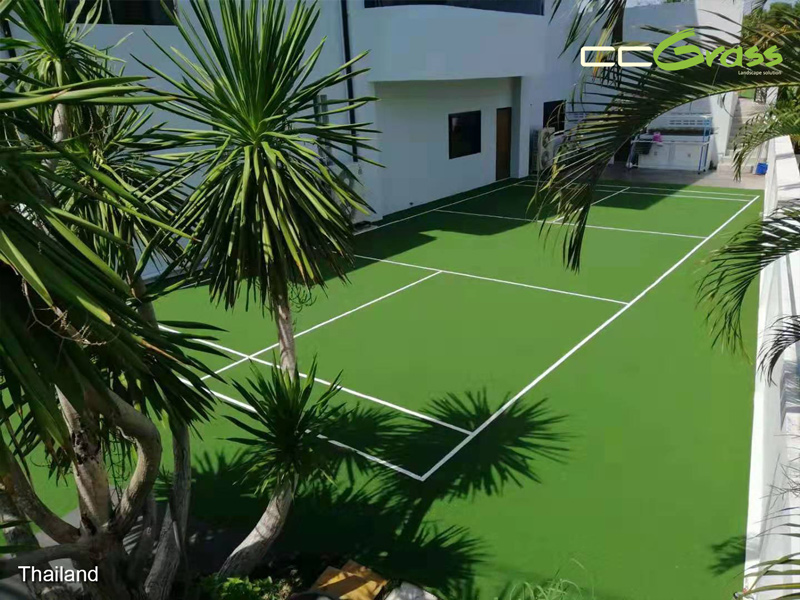 Experience the thrill of professional sports right at your doorstep. Mini soccer fields, bocce ball courts, and tennis or badminton areas become easily achievable with synthetic turf, providing a durable and consistent playing surface that withstands heavy use. This transformation isn't limited to sports enthusiasts; it's also perfect for family fitness and casual games with friends.
Inviting walkways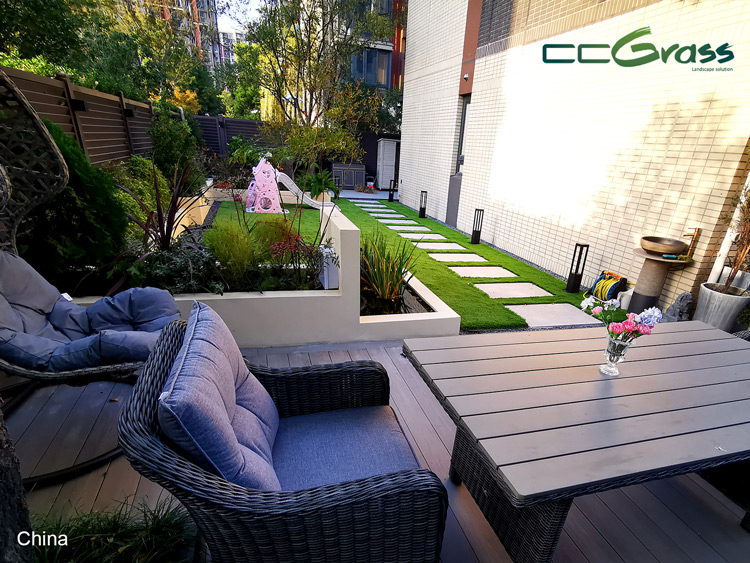 If you're seeking a balance between the natural and the designed, consider adding artificial turf pathways. These pathways can be strategically interwoven with pavers, creating an elegant and practical transition between various outdoor spaces. This smart solution tackles the upkeep challenge associated with tiny patches of grass amidst paving, making maintenance a breeze.
Balcony bliss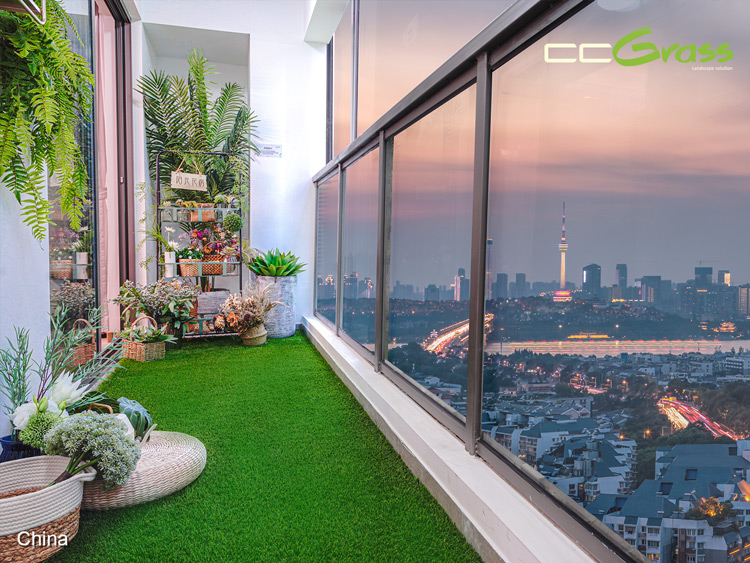 Even if you have a small balcony, you can enjoy the benefits of artificial grass. Cover your balcony floor with residential artificial turf to create a cozy balcony retreat where you can relax, read a book, or sip your morning coffee.
Add comfort to a rooftop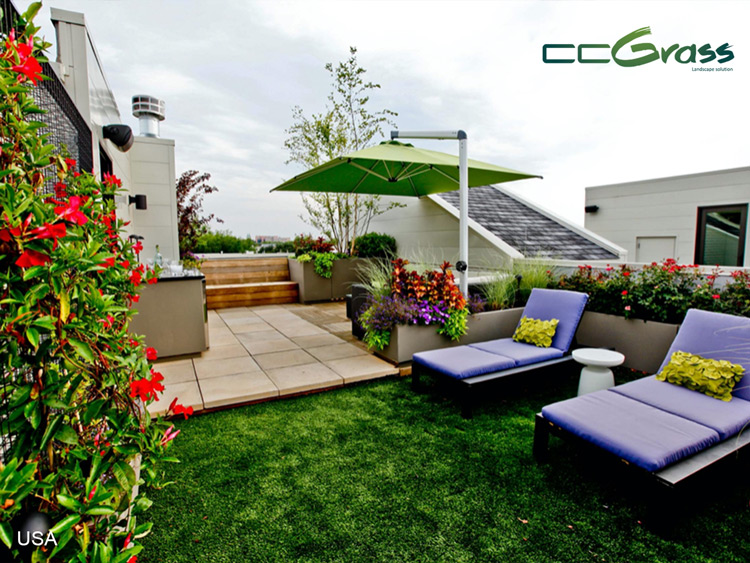 Fake grass on rooftop offers a comfortable outdoor area. Add seating, cushions, and some greenery for a relaxed atmosphere. Your rooftop can become a peaceful extension of your home.
Conclusion
These applications represent the tip of the iceberg when it comes to residential artificial turf possibilities. Beyond the familiar uses discussed here, artificial grass finds its place as stair coverings, indoor living spaces, table runners, and more. Its flexibility knows no bounds, easily adapting to various surfaces.
If you're looking to wholesale residential artificial turf, look no further than CCGrass. With three world-leading factories and a strong reputation for reliability, we offer a wide range of residential artificial grass options at competitive prices, serving wholesalers, contractors, DIY/chain stores, landscapers, etc. For business partnerships, free samples, or quotes, contact us anytime at 86 25 6981 1666 or email us at [email protected].