DIY ARTIFICIAL GRASS, MEET WHAT YOU WANT!
Do you know more and more people buy artificial grass from DIY stores or Chain stores? CCGrass DIY artificial grass is available within numerous stores, including some of the world's biggest brands, making it ever more accessible. No matter if a small size of indoor artificial grass mat or big size mats for backyards or gardens, you can always find the right one for your DIY project.
Are you a busy professional, constantly on the go and struggling to find time to maintain your lawn? Look no further than artificial grass – the perfect solution for those who want to enjoy the beauty of a green lawn without the hassle. With no more mowing, fertilizing or expensive maintenance required, you can sit back, relax, and enjoy your lush green garden oasis on weekends.
Not only is artificial grass low-maintenance, but it's also versatile. DIY artificial grass can be easily cut to fit any indoor or outdoor space, allowing you to get creative and design your own unique oasis. Whether you have a small balcony or a large backyard, artificial grass can be tailored to your needs.
And with its realistic look and feel, you won't even miss the real thing. Say goodbye to the hassle and expense of traditional lawn care and hello to a beautiful, low-maintenance, and hassle-free lawn with artificial grass. Invest in your oasis today!




In today's world of modern interior design, there is a growing trend of bringing the outdoors inside to create a natural and harmonious living space. Many consumers are looking for ways to connect with nature and incorporate elements of greenery into their homes. CCGrass offers a solution with our high-quality DIY artificial grass products that provide the perfect balance of natural appearance, softness, and vibrant colors.
Our DIY artificial grass is a popular choice for indoor use as it is easy to install and offers a low-maintenance alternative to traditional landscaping. Whether you're looking to create an attractive and functional balcony space or add a touch of nature to any room, our artificial grass mats are the perfect solution. With their natural look and feel, they will transform any space into a relaxing and peaceful oasis.
Our artificial grass is not only aesthetically pleasing but also practical, making it ideal for all types of spaces. Its versatility allows it to be used in a variety of settings, including commercial and residential properties. So, whether you're a property manager looking to enhance the appeal of your rental properties or a homeowner seeking to create an inviting and cozy space, our DIY artificial grass is the perfect solution for you.

Quick Installation

Instant Replace

Easy Cleaning

Antibacterial

Flame resistance
 CCGRASS CREATIVE DIY ARTIFICIAL GRASS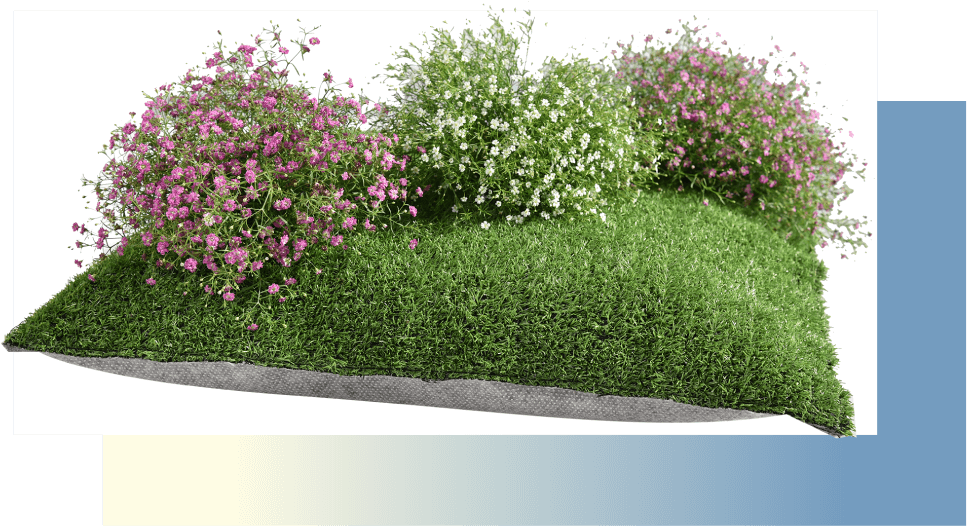 Magic Bag
Grow real flowers and plants in artificial grass bags – the perfect solution for those looking to bring a touch of nature into their homes without the hassle of traditional gardening. Our innovative product allows real flowers and plants to grow in artificial grass bags, giving you the best of both worlds – the beauty and freshness of nature, combined with the convenience and low maintenance of artificial materials.
YOYO Grass
The YOYO Grass is a remarkable artificial grass mat that brings joy and excitement to your leisure time. With its unique features, it produces a range of cheerful sounds when you jump, dance, or laugh on it. This interactive mat is perfect for spending quality time with your loved ones and creating unforgettable memories. So, why wait? Step on the YOYO Grass and enjoy a fun-filled time together with your family and friends.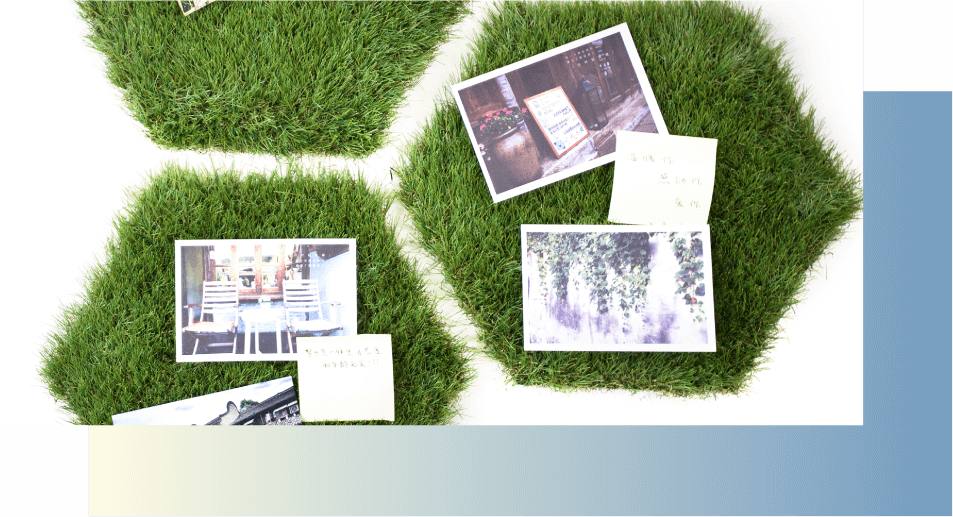 Easy DIY Grass
Transforming your indoor or outdoor space into a lush green haven is now easier than ever with self-adhesive artificial grass. This DIY-friendly product is simple to apply and requires no professional help. Whether you're looking to add a touch of greenery to your balcony or spruce up your backyard, artificial grass is the perfect solution. The self-adhesive backing makes installation a breeze, and the result is a realistic-looking, low-maintenance lawn that stays green all year round. So, enjoy the satisfaction of a green life with this easy-to-use artificial grass product.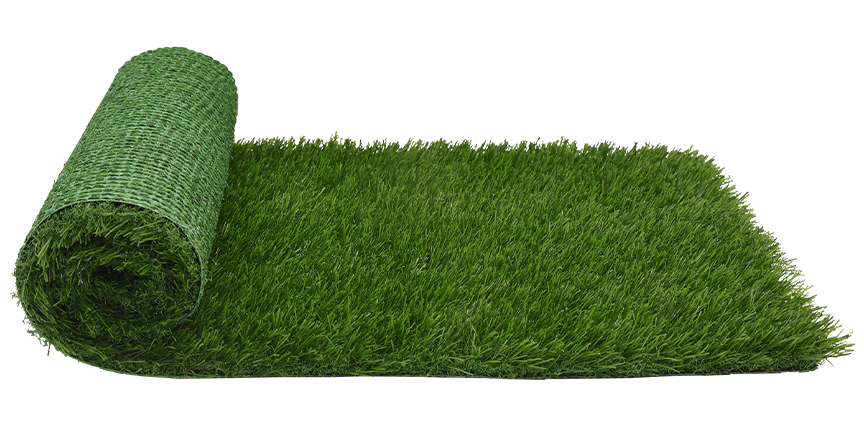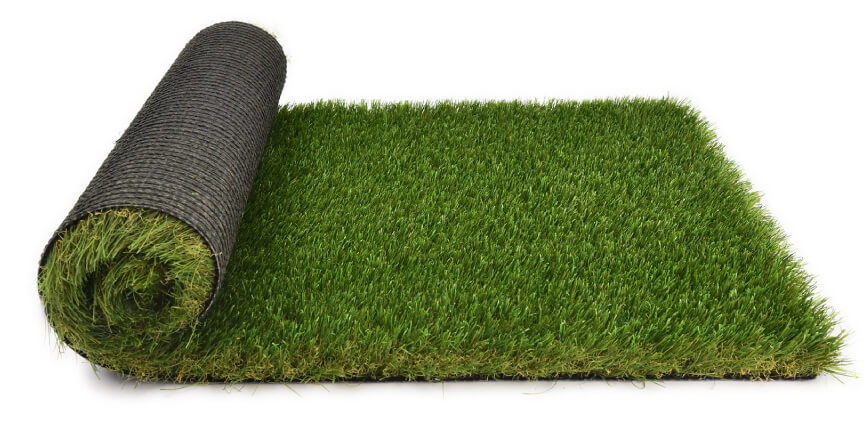 Light weight

Ultra-soft

Portable

Skin-friendly

Suitable for DIY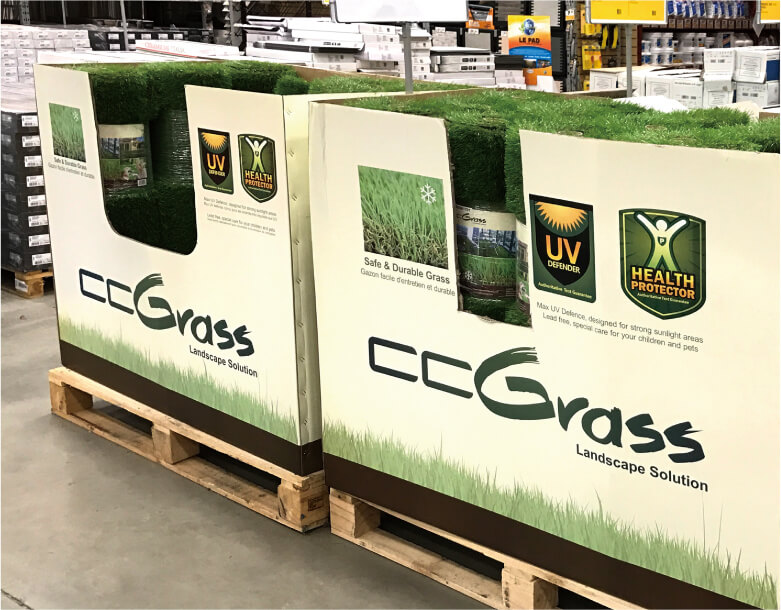 Extensive Experience in DIY/Chain Stores
CCGrass is a leader in supplying and designing artificial grass for well-known DIY/chain stores. We cooperate with more than 60 DIY/Chain store brands globally and our DIY artificial grass products are available in over 20,000 stores worldwide. Our extensive experience enables us to provide customized solution for our customers with various options of  turf products, packages and display to meet different market needs.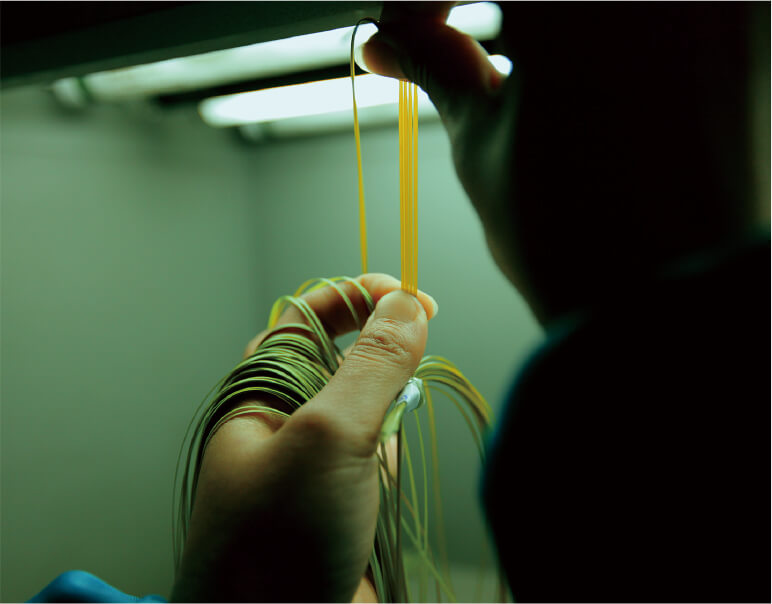 Second to None Quality
As a world's leading artificial grass supplier, CCGrass has an ongoing commitment to the stable quality of artificial grass, with in-house yarn and turf production ensuring complete quality control over each component in the turf. From the selection of raw materials to the entire production process, we pursue the excellence of every detail. We have over 150 permanent staffs within each factory that exclusively focus on checking quality.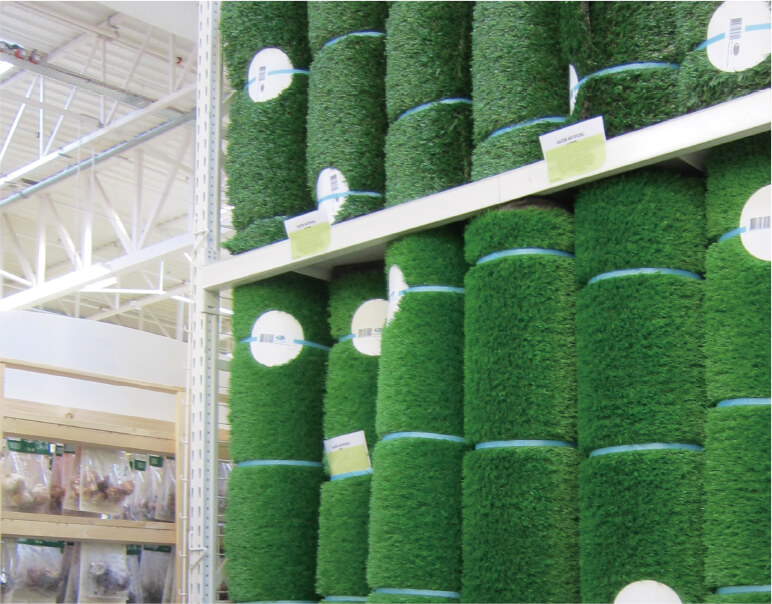 One-Stop Service
CCGrass experienced sales team are able to provide you with professional sales solutions, from the artificial grass products, packages to displays, as well as marketing support such as brochures, videos, labels and so on. Our far-reaching logistics network ensures that our DIY artificial grass products are delivered to our clients promptly and economically.