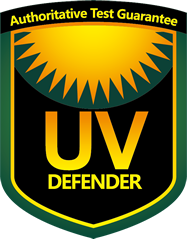 UV Defender
Extra Guarantee from CCGrass Landscape
Max UV Defence
Grey Scale "5" Score UVB
Designed for strong sunlight areas
CCGrass Keeps
Your Lawn Fresh and Green!
In outdoor use, artificial grass is exposed to sunlight. While the UVA and UVB in sunlight are the killers and bring damage to artificial grass. Like our skin, artificial grass also requires extra protection to defend aging.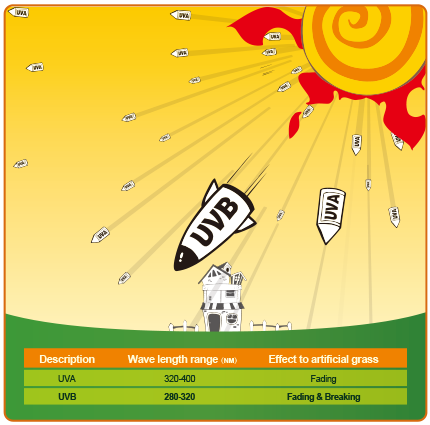 CCGrass uses the best UV inhibitors to ensure the yarn is not damaged by the sun's rays for 10 years.
CCGrass Landscape is tested to both UVA 5000h & UVB 3000h by SGS, exceeding industry standards.
● Last longer, up to 10 years
● Stable color and durability
● Great for extreme climate areas with high UVB
Grey Scale Result by SGS

CCGRASS ALL-ROUND UV DEFENSE SOLUTION
The mean radiation distribution of UVA and UVB on the earth differs from time to time, and from place to place. You may come from a low UV radiation place, or you may come from the places where annual sun exposure is higher, such as equatorial zone, sunny latitudes or thin air areas. CCGrass landscape can fulfill all your needs since it has passed both UVA ageing test and UVB ageing test for fierce 3000 hours.
How to choose the safe and healthy landscaping grass?