CCGrass is one of the first designers and manufacturers of landscape grass  in the world. CCGrass has developed wide applications including residential, commercial, DIY, pets, golf, city landscape, etc.

CCGrass products have been installed in more than 120 countries and widely accepted by millions of families around the world.
Our factory is also considered one of the best-managed factories in the industry. The factory complies with ISO9001, ISO14001 and has passed various kinds of strict factory audits such as BSCI, WFSGI, ICS, etc.
Since 2002
Factory Area 800,000㎡
Annual Capacity over 90,000,000㎡
Complete Industrial Line
Extrusion Twisting Tufting Backing

CCGRASS LANDSCAPE ADVANTAGES



WATER SAVING




EASY INSTALLATION




NO MOWING, NO WATERING, NO FERTILIZING




UP TO 10 YEARS SERVICE LIFE




ALL-YEAR-ROUND GREEN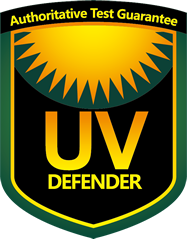 UV Defender
Extra Guarantee from CCGrass Landscape
>> Max UV defence
>> Grey Scale "5" Score UVB
>> Designed for strong sunlight areas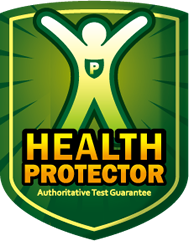 Health Protector
Extra Guarantee from CCGrass Landscape
>> Lead Free
>> Heavy Metal Free
>> No substance of very high concern
PROFESSIONAL SPORTS GRASS
CCGrass has developed various sports grass for global market, including football, hockey, tennis, multi-purpose, etc. With close cooperation with world-renowned labs and continuous investment in R&D, CCGrass sports grass meets the highest standards from leading sports organizations, such as FIFA, IRB, FIH, ITF, etc.
We usually try to look for suppliers who can help us to answer at the demand of the Market. With the power and the global position of CCGrass, we know that they can support us in our demand. CCGrass invest in research in order to stay at the top quality level and the capacity and the organization of the production is comfortable for us because we know that they can always give us a solution.

Arnaud

France

We have 29 years building and installing sport surfaces and with CCGrass we've found the best partner due to the high quality on their synthetic grass and excellent service that they offer.

Jaime O. Maldonado V.

Mexico

CCGrass is an awesome company. Their sales staff is very professional and accommodating. CCGrass has set the standard for all other companies and their turf is industry leading. I would recommend CCGrass to anyone!

Matthew Walters

USA

We have co-operated with CCGrass for almost one year and we are very satisfied with the appearance, quality especially the customer service which always responds the customer's demand quickly. CCGrass's staff is quite proficient, professional and friendly. We always feel safe and friendly when to do business with CCGrass.

Tran Thi Thanh Thuy

Vietnam

"Vision, passion, responsiveness, and a team of dedicated people have put CCGrass on the global map as the world leader in the artificial turf trade. We have had a ten year long relationship and I have never found a reason to be unsatisfied regarding quality, service or price".

Raju Taparia

India

Conformble environments for homes!

Evergreen parks for children!

Environments to share happiness!

One way to do the study comfortable and funny!

Carlos Encinas Vasquez

Chile

CCGrass landscaping is the best grass of the world. Once CCGrass landscaping is installed, you can't see the difference with a natural one.

Carlos Encinas Vasquez

Chile

They commit. Everything they commit. Product is good, the price is reasonable and schedule is perfect. So that is the reason we and our clients are happy with the product and CCGrass.

Jansangiem Saksan

Thailand