Villa Landscape Project in Kuala Lumpur Adopts CCGrass
Project: Villa Landscape        Location: Kuala Lumpur, Malaysia
Area: 300 ㎡                               Product:Breeze PX2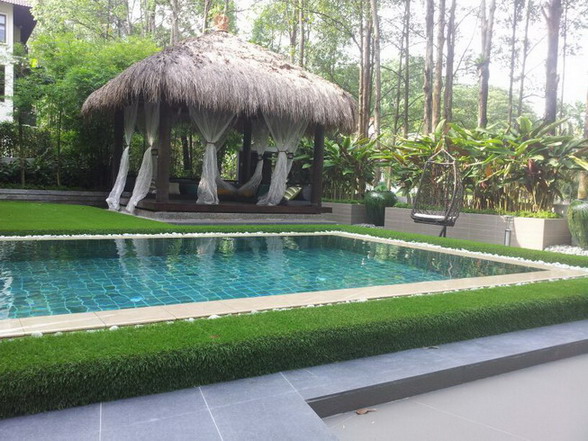 A beautiful villa landscape project is just finished in Kuala Lumpur, Malaysia. The 3-story high villa uses CCGrass landscape grass on its more than 300 ㎡ of landscape area, including yard, swimming pool, roof, balcony.
The villa meets the owner's demand on aesthetic in every respect after installing CCGrass artificial grass. As the owner said, "I never expect artificial grass can be so full of vitality. But now as you can see, the garden is so beautiful, even better than natural grass. I even put artificial grass on my balcony."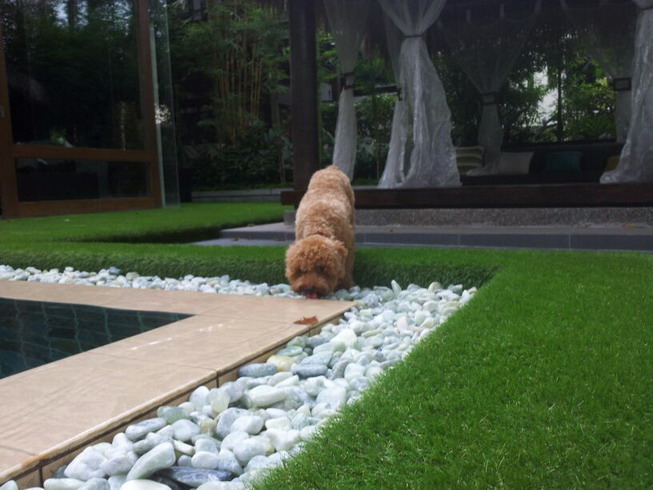 This villa uses CCGrass Breeze PX2 landscape product, which is very soft and very comfortable to step on. Therefore, this product is a great choice for swimming pool or garden.