CCGrass Golf Putting Green Embellishes Courtyard Landscape
With the popularity of golf in a global scale, more and more people start to set up mini golf practice course around or in the house so that they can practice wherever and whenever they want. In this market segment, CCGrass Golf Putting Green is gaining wide acceptance and compliments for its high quality.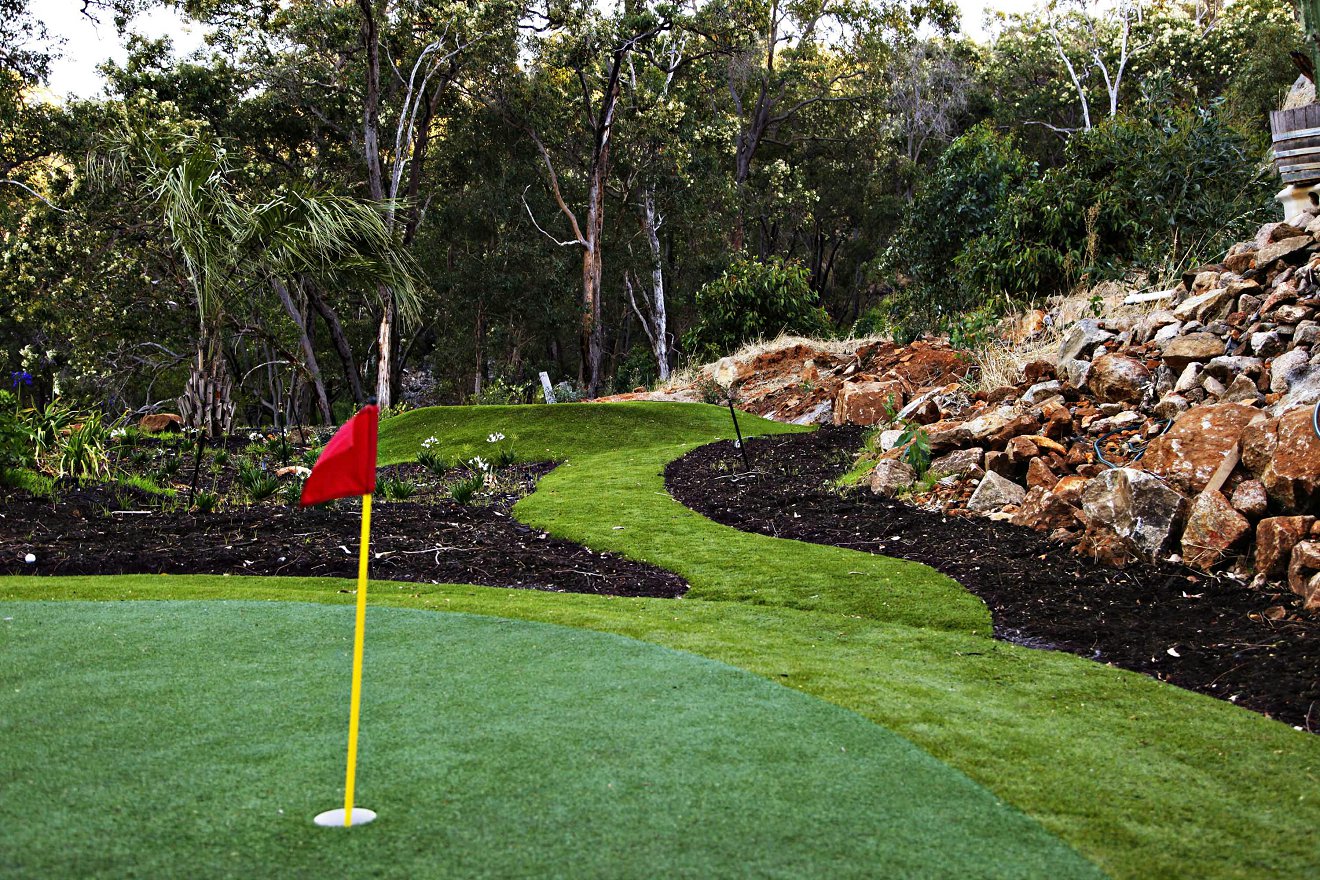 Recently, CCGrass finished a mini golf course at a private backyard in Perth, Australia. The project applies Green HF 18mm, which features high density and elasticity, making sure a smooth and comfortable playing surface. The backyard owner was pleasantly surprised that the finished 90 ㎡course greatly adds aesthetic to his big yard, in addition to excellent golf experience . Viewing from the balcony of his villa, the mini course highlights the design taste of yard.
Now, the yard becomes a fantastic place for walking and jogging, but also for golf playing with family members and friends. Surely, golf putting green can bring maximum value to users.