Becoming Innovative With Artificial Lawn
Many people install artificial lawn because no matter what season comes, their places stay green. Except this, artificial grass can also give extraordinary experience to users. It is adaptable to different areas and customers.
Make it innovative
You could make artificial grass much creative. As there is no requirement for water, you can put them on any place except floor. For example, make it a kind of tablecloth. This will be very appealing. There is no need to bring them out for sunshine each day. You can also make it a very post – modern wall covering, with which the whole house can be full of fresh feeling.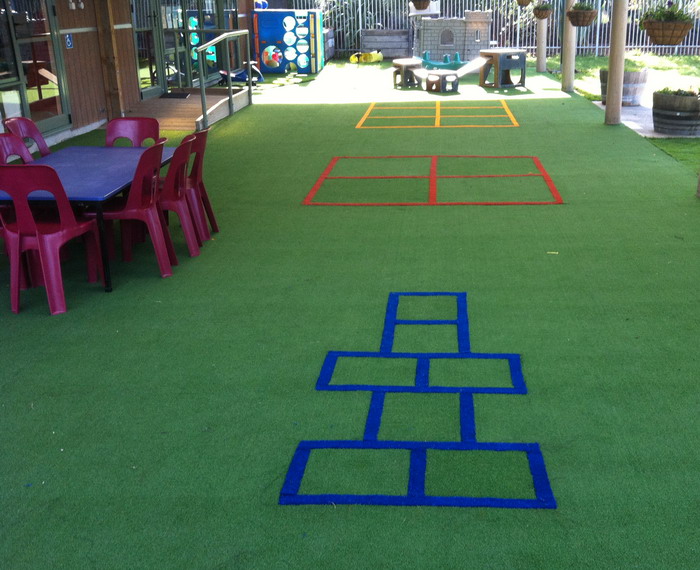 You can create your own rain forest in your backyard if you have a good idea. Fake lawn appears all-natural and will also provide you with the sense of finding yourself in the true rain forest. Of course, you also need other plants, like big trees, flowers and rocks.
We have produced a hopscotch product and widely accepted by customers, especially children. It can be rolled at garden or indoor. Then your home will be full of laughing videos. Moreover, children can fortify health by regular playing.