Why Choose CCGrass: 5 Key Points for Your 2023 Artificial Turf Supplier
In an ever-expanding realm, synthetic grass has woven its way into diverse landscapes, from sports fields to home gardens. Whether you're a wholesaler, a contractor, or a DIY chain, choosing the right artificial turf supplier is paramount for your project's success.
In the following discussion, we will explore five crucial factors to consider when selecting your artificial grass supplier, shedding light on how CCGrass stands as your ideal partner.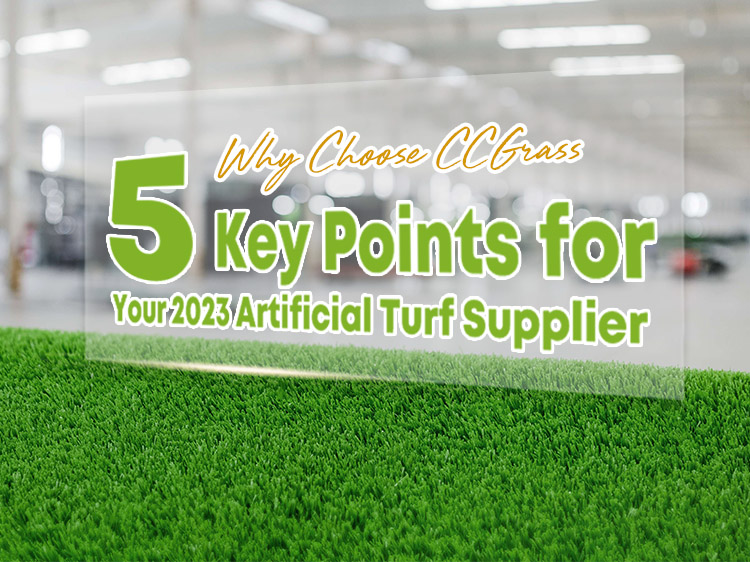 Factory strength
When selecting a turf supplier, evaluating their factory strength becomes vital, as it directly impacts their ability to deliver consistent, high-quality synthetic turf products in a timely manner. For a more comprehensive understanding, consider planning a visit to their factory.
CCGrass stands out due to its strong manufacturing advantages. With in-house yarn and turf production, we ensure complete quality control throughout the process. Our advanced factories adhere to ISO9001, ISO14001, ISO45001, and ISO50001 standards, and have passed audits like BSCI, WFSGI, Sedex, and ICS. This underscores our commitment to premium artificial turf, assuring quality and quantity for all customer orders.

Abundant product lines & stylistic choices
Partnering with an artificial turf supplier that boasts a diverse product range provides wholesalers a competitive edge and flexibility to cater to various customer needs.
At CCGrass, our extensive product line includes:
Within each category, we present a wide selection of styles, encompassing various pile heights, fiber densities, and colors, ensuring you find artificial grass that perfectly aligns with market trends and fulfills your customers' unique preferences and requirements.
Certifications and compliance
When it comes to wholesale artificial grass, ensuring that the turf supplier's products meet relevant standards is of utmost importance. Therefore, partnering with a synthetic turf manufacturer recognized by industry authorities becomes the primary choice. In this regard, anti-UV and health testing are crucial aspects to ensure its quality.
At CCGrass, our synthetic grass undergoes rigorous anti-UV testing (UVA 5000h & UVB 3000h) conducted by SGS, which guarantees the turf's long-lasting color and durability. Beyond that, our products pass stringent health and safety tests, including REACH, EN71-3, ASTM, and DIN, proving they are free from lead, heavy metals, or any harmful chemicals.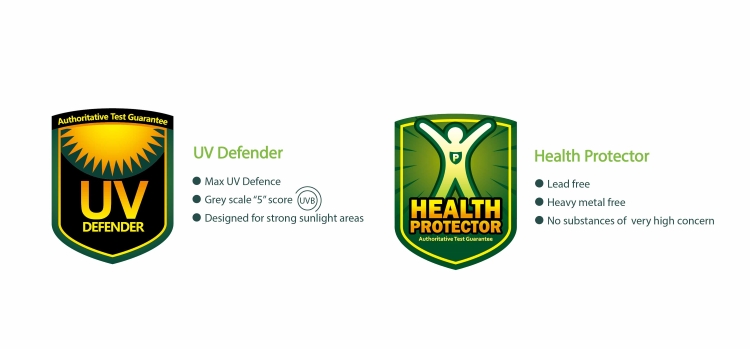 Moreover, we are proudly awarded as a Preferred Producer by FIFA, FIH, and World Rugby, leveraging our expertise in sports turf to reinforce the quality and performance of our landscape turf. This recognition solidifies our position as a trusted choice for clients seeking high-quality synthetic turf solutions.
Competitive prices
Pricing significantly influences wholesalers' decisions. They should assess samples and quotes from multiple manufacturers to choose wisely, seeking a balance between product quality and cost-effectiveness.
Our company boasts ownership of three world-leading factories, which translates to competitive rates without compromising quality. This advantage empowers us to provide a diversified product range that aligns with varying budget and quality requirements.
With extensive production capabilities and streamlined operations, we confidently offer distributors highly competitive factory direct prices, fostering a mutually beneficial partnership for all clients.
Premier service
An artificial turf manufacturer that offers premier service goes above and beyond to ensure a seamless and satisfactory experience for clients. This covers various aspects, including clear communication channels, efficient problem resolution, and valuable client-centric features.
With CCGrass, you can be assured of receiving top-tier service that surpasses expectations.
We stand ready to bolster your business at every juncture, placing your satisfaction as our priority:
Pre-sale consultancy
Optimal logistics solutions
Comprehensive marketing support
Responsive after-sales team
Extensive Warranties
Conclusion
To conclude, in the pursuit of an optimal artificial turf supplier, CCGrass unmistakably emerges as a premier choice. Renowned as the world's largest synthetic turf factory, CCGrass is dedicated to delivering top-tier products catering to both athletic and landscape applications.
With a global reach that spans over 140 countries and consistent reputation for reliability, we present unmatched solutions catering to wholesalers, DIY/chain stores, contractors, installers, and more.
To explore more about CCGrass, initiate a business partnership, request samples and quotes, please feel free to get in touch at 86 25 6981 1666 or email us at [email protected].