Figure Out the Most Benefits of Man-made Turf
The feel and look of natural lawn cannot be imitated, and the expense of maintaining natural grass is very substantial, so the best way to present a grass is to select man-made turf.
Synthetic grass has become widely used because of its low maintenance, good looks and waterless feature. In areas where normal water is hard to grow natural grass, artificial grass will be the best alternative. And in case a grass has to meet the needs of intensive use, natural lawn can't be the best option for its lack of wear resistance.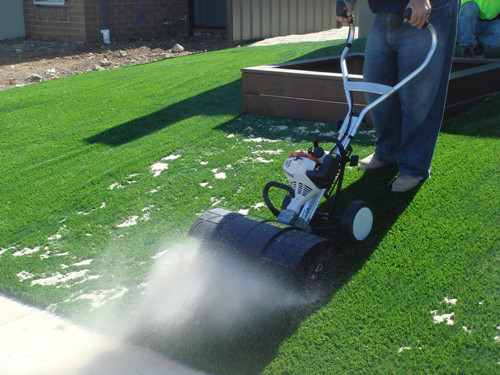 Figuring out what sort of man-made turf would suit you demands an understanding how it's produced. It will help you keep it far better and save money on replacement and repair charges.
The pile height of artificial turf determines how lush the surface is, as with carpets. It could rise to 60mm however 40mm will be the commonest. In case you have animals, pick turf that's created specifically for dog use.
The better the yarn is, the smoother it'll be. More expensive turf is typically with the characteristics of higher piles and better density so as to make it gentle under feet and extremely cozy to walk on. Besides, you should notice the different raw material, from PP, PE, or nylon. If you want a maximum feel, please buy PE artificial grass.
Of course, there are many elements which will affect the using experience of artificial grass. Please call artificial grass supplier to find better solution.