LARGEST AND WELL MANAGED FACTORY
Our factory is also considered one of the best-managed factories in the industry.
The factory complies with ISO9001, ISO14001 and has passed various kinds of strict
factory audits such as BSCI, WFSGI, ICS, etc.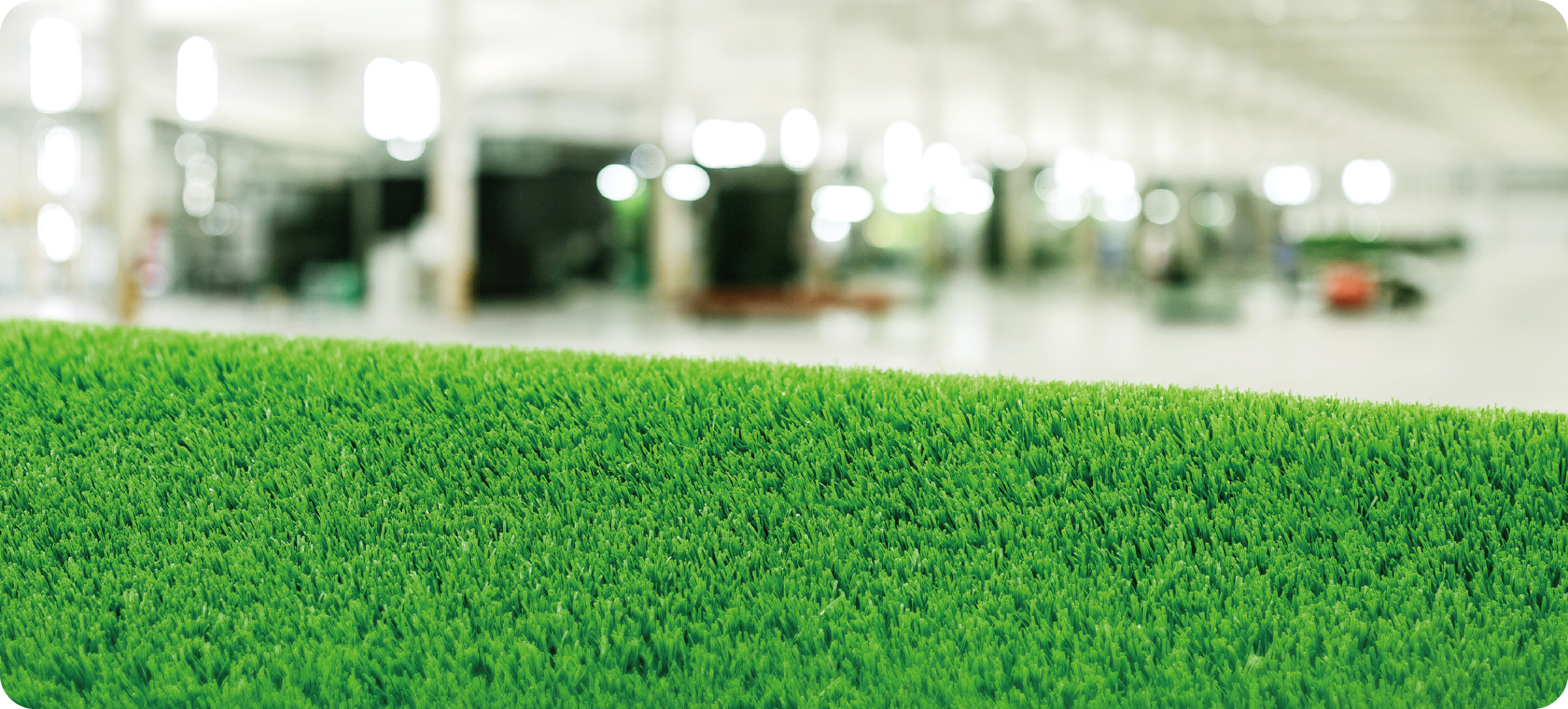 Since 2002
Factory Area 800,000㎡
Annual Capacity over 90,000,000㎡
Complete Industrial Line
Extrusion Twisting Tufting Backing

Over 18 Years of R&D

Extra Quality Guarantee

Longer Service Life
Stronger UV Defense
Higher Safety Standards

Design for Different Weather Conditions

Extremely Hot Area
Dry Area
Rainy Area
More Value-added Functions

Antibacterial Grass
Antistatic Grass
Grass Cool
Flame Retardant Grass

Pursuit of 100% Realism

Design grass appearance according to natural grass in different regions

Keep Exploring New Applications
The key quality of artificial grass lies in its lifespan and safety, especially when you put it in your garden. CCGrass chooses the very best quality of raw material with strong UV stability to make sure our grass keeps fresh & green over years.
In addition, to avoid health threats during contact, CCGrass products are proved to contain no lead, no heavy metals or any other harmful chemicals according to the highest safety standards, such as DIN, REACH, RoHS. It is even safe for kids and pets.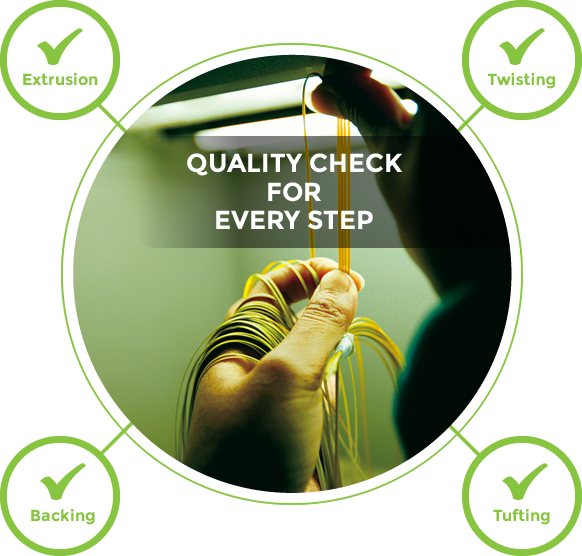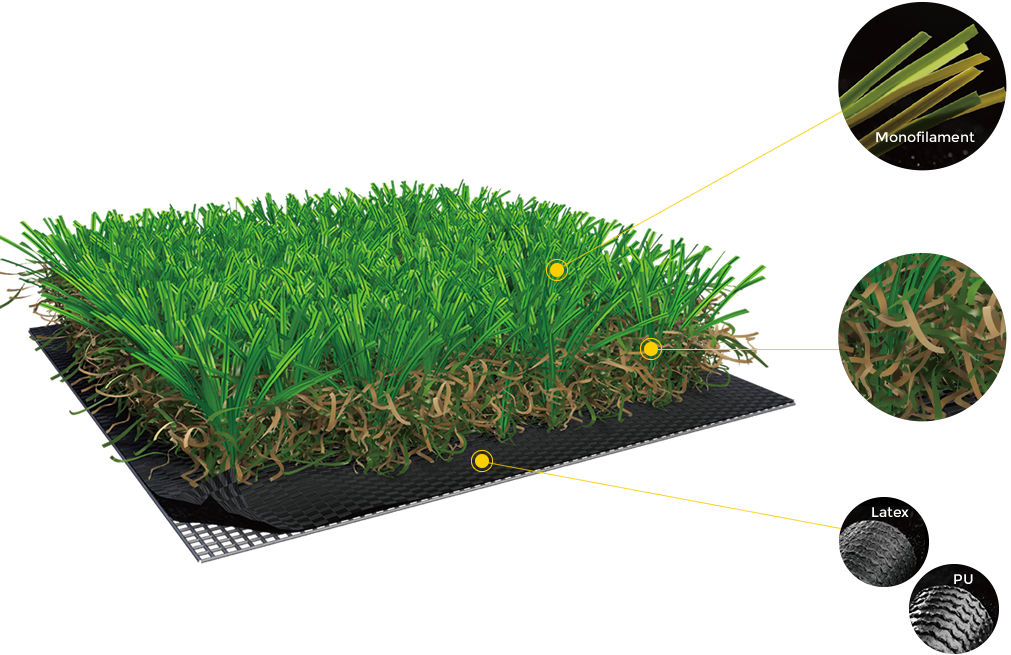 Straight fiber
Diverse shapes and colors monofilaments designed according to the profiles of natural grass in different areas all across the world.
Curled fiber
Uniquely designed curling fibers to best imitate the vegetation growth in nature, which contributes to a soft and resilient surface and support the straight fiber.
Backing
Multilayer backing structure to exaggerate dimensional stability, easy installation and convenient maintenance.
AS A FIFA PREFERRED PROVIDER, CCGRASS LANDSCAPE CARRIES THE STRONG TECHNOLOGY FROM SPORTS GRASS.
WHAT IS FIFA PREFERRED PROVIDER?
The FIFA Preferred Provider (FPP) initiative was introduced in 2009 in response to demand for higher quality not only in the product itself but also in the installation process of football turf. The overall objective is to protect the interests of consumers when purchasing pitches and to ensure the football turf pitches meet high requirement with regards to quality, performance and safety.
CCGrass is one of the seven FIFA Preferred Providers in the world and the only one in Asia.