Now with the development of science and technology, artificial lawn can be good for dogs. Artificial lawn for dog is more excellent than natural grass, having a lot of advantages. Artificial lawn for dogs will not be influenced by the weather and climate; no matter durable, but also comfortable and environmental protection. Natural grass requires frequent maintenance; however, artificial grass never needs it. At present, the artificial lawn for dogs has been widely accepted by people.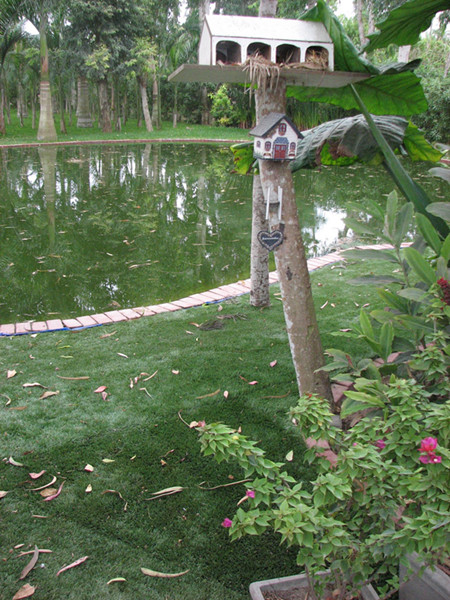 Here's why dog owners love artificial grass:
• Excellent drainage can help cleaning artificial grass quickly
• Compared to natural grass, stain is not easy sticking on grass
• With artificial grass, dogs won't dig holes
• No Muddy paws and dirty dirt will be found on the artificial grass
• Dog won't be hurt because of chemical use
• No maintenance are needed; No watering, No mowing, No fertilizing.
Artificial grass offers a thick, clean, safe and visually appealing lawn that is soft underfoot meaning your dog's paws will love it.
Dogs can be destructive at times but all artificial turf supplied by Classic Backyards is highly durable, designed to withstand even the toughest of dogs. Not only that, it is totally safe and non-toxic for pets so you have nothing to worry about. Try to create a nice home for your pets.