Artificial Grass – The Trend of "Home Turf"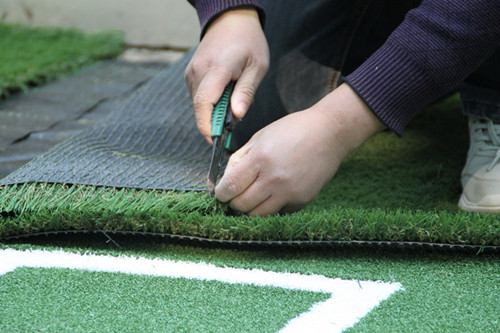 For households, low maintenance and a lush, green look garden throughout the year- no matter what the weather, is really a pursuing task. Numerous homeowners with pets and children are concerned about how to sustain their yard to a satisfactory level.
Natural lawn is not able to endure the rigors of energetic dogs' excavating and children's safety. One situation might be very common that traipsing from yard to indoor in rainy days will bring too much dirt to the indoor area. Now an alternative solution is available, that is artificial grass. It is easy to make an eco-friendly backyard that transfer into clean one.
Artificial turf residential has already been properly analyzed more than several many years. The lawn is permeable enabling fluids to pass. Cleansing wound be very easy, washing is enough. Regularly, it won't be dirty but leaves on the grass. Gardeners only need to pick the leaves from the grass because the rotten leaves will bring damage to artificial grass.
The grasses can be purchased from chain/DIY stores. It's better to measure the size of garden and calculate the rolls need. Additionally, do some preparing work and don't forget the installing tools. Commonly, it takes 2-3 hours for installation.
Come and DIY your home with artificial grass.