Guests' Comments
1.
"Very prompt and responsive team we are working with. Country and regional managers listen and understand our needs. Responses are prompt and addresses our needs. Speed and quality of work is very impressive. Very happy with the working relationship and support received."
……
Ching/Singapore
2.
"CCGrass is one of the biggest artificial grass manufacturers in the world, which covers in many countries worldwide. Their product designed being unique and high quality, environmental friendly. Materials are top quality; it gives look and feel like natural grass. CC Grass's staff quite proficient and its company have high reputation, warrantee with regularly research development new technology launching. "……
Saksan Jansangiem/Thailand
4.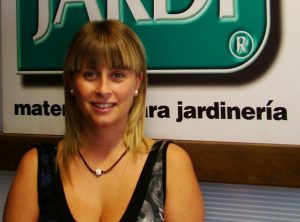 CCGrass is a company with a big team that supports and helps its clients while offers high quality products.
Laura Mascaro/Spain
 
When my husband decided to try artificial grass, we have some doubts. Now the doubts have completely gone. Our kids really enjoy playing on the grass every day. It is soft, ever green and no smell, even my dog can stay. We are very satisfied with the grass.
Santiago Donoso' Parents/Chile
CCGrass for Pet is the perfect solution for apartment building dog runs.  This dog run was a smelly muddy mess when the apartment building tried using natural grass.  Management then tried rubber mulch, which eliminated the mud, but did nothing for the smell.  Plus, the mulch gets all over and needs to be swept up.  Plus, much of it gets thrown out when residents must clean up after their dogs.  Finally Management tried CCGrass for Pet.  No more mud, virtually no smell, easier clean-up, better looking, and much less maintenance.  The benefits of CCGrass for Pet are many, our satisfaction is very high, and the dogs love it too!
DOG CARE /the United States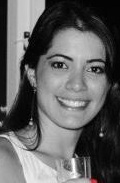 We have been partners of CCGrass for almost one year and we are very satisfied not only with their customer service but also with their "on-time" service that always meets our short deadlines.
Not to mention the quality of the synthetic landscaping grass that is unquestionable!
This partnership have been very successful so far.
Larissa Almeida/Brazil 
CCGrass provides great quality combined with excellent customer service. They hold their words and deliver on time
Michael Hammar/Sweden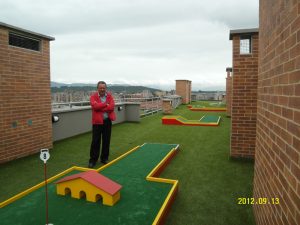 WE TURNED THE NORMALLY USELESS BUILDING TERRACE INTO A FRIENDLY PLAYING ZONE FOR RESIDENT CHILDREN AND WILL INSTALL ALSO A BBQ AREA ON IT FOR THEIR PARENTS. EVERYBODY WAS SATISFIED WITH  CCGRASS APPEARANCE AND ITS TOUCH. WE LOOK FORWARD TO INSTALL MORE ON OUR SECOND TOWER UNDER CONSTRUCTION. IT'S A VERY NICE PRODUCT.
Christian/Colombia