For End-User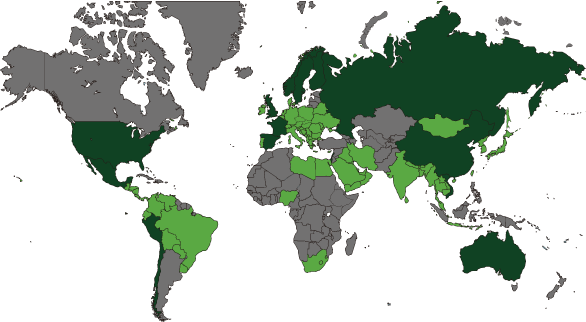 Why CCGrass
People are absolutely raving about our synthetic turf international products. CCGrass boasts sales of over 40 million square meters in over 72 countries in the world. That means there are more 1 million families and institutes that have been happily served by us. And with a team of diligent quality assurance personnel, you will find our products look and feel so incredibly real. The artificial putting greens are so functional and pleasing to the eye, you'll wonder why you waited so long to check us out. You'll discover that our research team doesn't believe in a one-size-fits-all method. Each region in all the countries we serve is tested for natural grass texture, color and growth patterns to formulate a strikingly realistic replica of local flora.
Why Artifical Grass
Artificial grass for homes owners solves a lot of aesthetic and financial problems caused by natural grass lawns. Using artificial turf may save you up to 550 gallons of water per square meter. That could save you hundreds of dollars a year. Synthetics also give you back time to spend with your family, as they require no mowing, watering or fertilizing. If you live in an extreme climate, you will be happy to find that our grass is green all year round. In fact, we are so confident of its quality that we guarantee up to 10 years of service life!
Get in Touch
We want to hear from you! Fill out the form below so we can help you find out where to buy artificial grass with an included map to your location. Please include your name, email, phone number, address, estimated amount of square feet and any other additional comments.